Pet Listen to the Wind Chime | Pet Memorial Wind Chime Personalized | Dog Memorial Wind Chime | Loss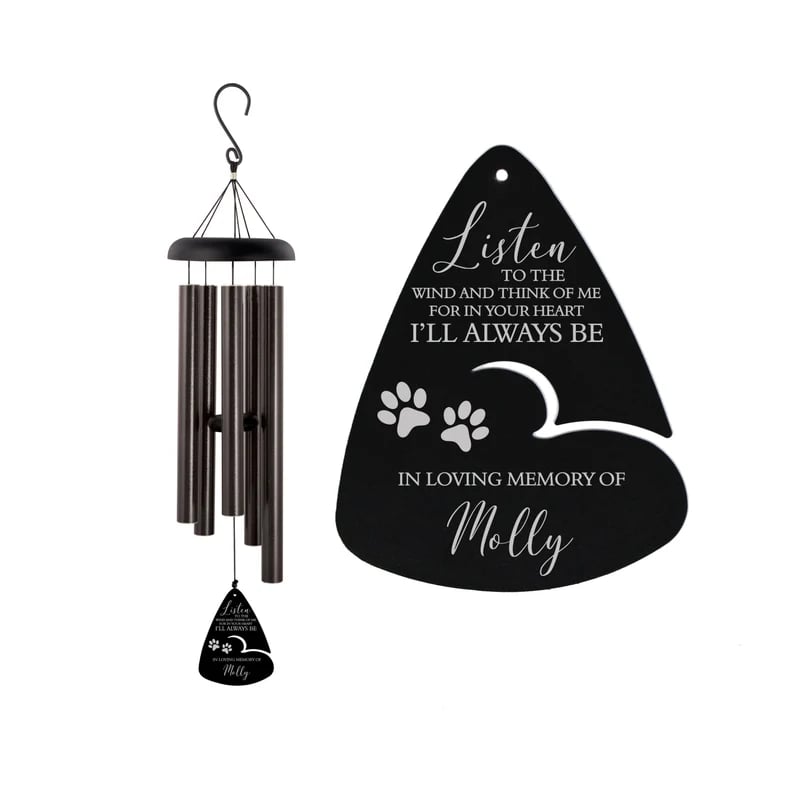 This pet memorial wind chime makes a sweet gift for someone who is experiencing the loss of a pet.
This pet loss wind chime features an engraved sail that reads "Listen to the Wind and think of me for in your heart I'll always be," and is personalized with the pet's name below paw prints.
This pet sympathy wind chime has an industrial cord with an adjustable striker that makes a soft and soothing tune. It also includes a top hook making it easy to display in a garden, on a porch or other outdoor location.
Listen to the chimes blow in the wind at, https://youtu.be/zdYYfLAh_Ec.
This personalized pet remembrance wind chime makes a thoughtful pet sympathy gift.