Chicken Wine Glasses-Funny Chicken Gifts-Fluent in Fowl Language-Funny Chicken Wine Glass-Crazy Chic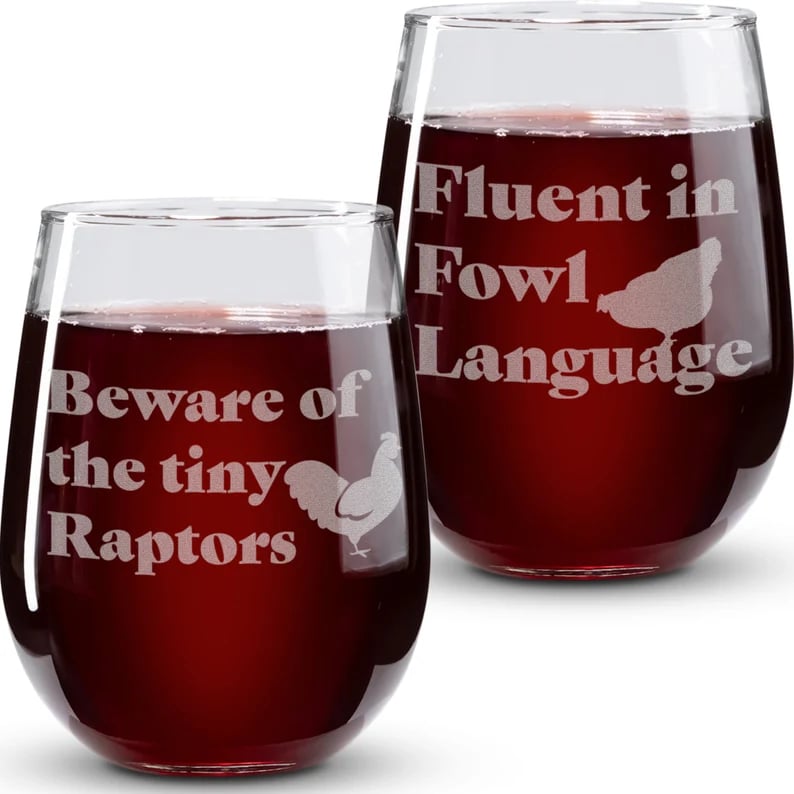 Chicken Wine Glasses-Funny Chicken Gifts-Fluent in Fowl Language-Funny Chicken Wine Glass-Crazy Chicken Lady-Gift For Chicken Owner
Enjoy this funny chicken gift set! Comes with 2 stemless wine glasses that say: "beware of the tiny raptors" and "fluent in fowl language"
Each glass is carefully hand inspected and packaged in our eco friendly material guaranteed to protect your glasses.
Each glass is sent in a cute gift ready box!
We can ship directly to you, or your recipient!
Include a gift message for free!
DISHWASHER SAFE
*We ship glass everyday!* We know how important gift giving is, and we ship orders out as quickly as possible. Our typical turn around time is 1-2 business days!